Sany Heavy Industry, China's biggest heavy machines manufacturer by sales, last week started assembling from scratch hydraulic excavators at its US headquarters in suburban Atlanta, Georgia.
The company is putting together its SY215 and SY265 models from broken-down parts sourced from China, as well as the United States, Japan and South Korea, in what is known as completely knocked-down production. Until October 2018, it was importing only complete machines from China.
"They are in the medium-size excavator class, and they compete head to head with the best of the competition," Doug Friesen, chief executive of Sany America, the Shanghai-listed company's US subsidiary, said in a phone interview with the South China Morning Post from his office in Peachtree City, Georgia.
Sany is taking a different approach as it pushes into the competitive US market to take on global leaders such as Caterpillar and John Deere in their own backyard. While many Chinese manufacturers are struggling to export to America because of tariffs imposed by the Trump administration, Sany has moved production to the US.
The company will add two more models to its completely knocked-down production line next year, and build another for smaller excavators, according to Friesen, as it shifts away from imports.
More Chinese industrial firms are building their factories in Europe
It aims to add another 300 jobs locally to the current 100, and grow its dealer network to 100 by mid-2020 from the current 36. Depending on market share, the company will consider building two more manufacturing facilities and a research and development centre on its current 228-acre site.
"The US is the second-largest construction economy in the world … this particular market is extremely important," Friesen said. China surpassed the US to become the largest construction market in 2010. A total of US$34 billion was spent on construction and heavy equipment in the US last year, compared with US$25 billion in China, according to industry consultancy Off-Highway Research.
Though little known in the US, Sany has grown into a national heavy machines juggernaut in China, in little more than three decades since its founding. Its revenue reached 56 billion yuan (US$8 billion) last year, eclipsing domestic peers such as XCMG and Zoomlion. Domestically, it has beaten rivals such as Japan's Komatsu and Hitachi, as well as Caterpillar, to become the top player since 2012, according to Off-Highway Research. It enjoyed a market share of 23% last year, according to the China Construction Machinery Association.
Liang Wengen, its founder and chairman, was China's richest man in 2011, and made it to a list of 100 private-sector leaders published by the Communist Party last year in recognition of their contribution.
The 25% US tariffs that hit Chinese machinery imports in July 2018 accelerated the expansion of Sany's US production.
It started producing 65 units of the SY215 – one of the company's star products in China – through the semi knocked-down assembly process in October last year. And its plans to shift production to the US remain unchanged even after it won tariffs exemption in May this year, Friesen said.
Sany will move from local assembly to manufacturing, as well as designing, in the US in the future. "It's always been the plan, and the plan is even stronger as Sany starts to globalise, rather than just focusing on the domestic market," Friesen said.
China's manufacturing shrank again in January
Making a name for itself in the US market will be a critical step in Sany's decades-long push for global dominance. Eight years after it completed work on a US$120 million state-of-the-art plant and headquarters, Sany remains an underdog in America.
Interestingly, the company's headquarters was featured in the 2019 US superhero film Avengers: Endgame as the Avengers' base, and a chunk of the film was shot here.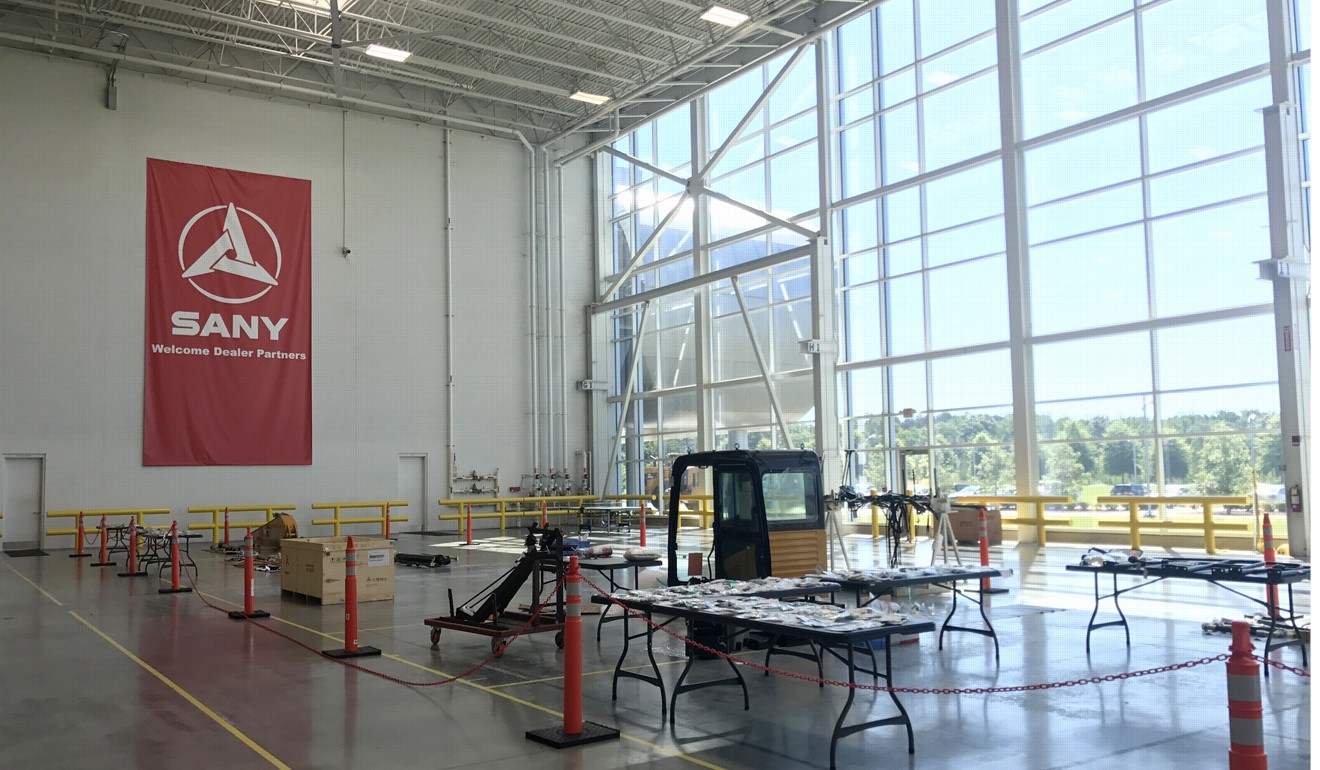 Its goal is to break away in the next three years from the crowded space of excavator makers that have less than 4% market share. Caterpillar, John Deere and Komatsu each occupy about 20% of the US market, according to Off-Highway Research.
But winning the US market will not be easy, as it is a mature market where clients demand the best services and products, industry experts said.
"It will be a long journey to conquer the US market. Sany won't have it as easy as it did in China," said Shi Yang, director of research for China at Off-Highway Research.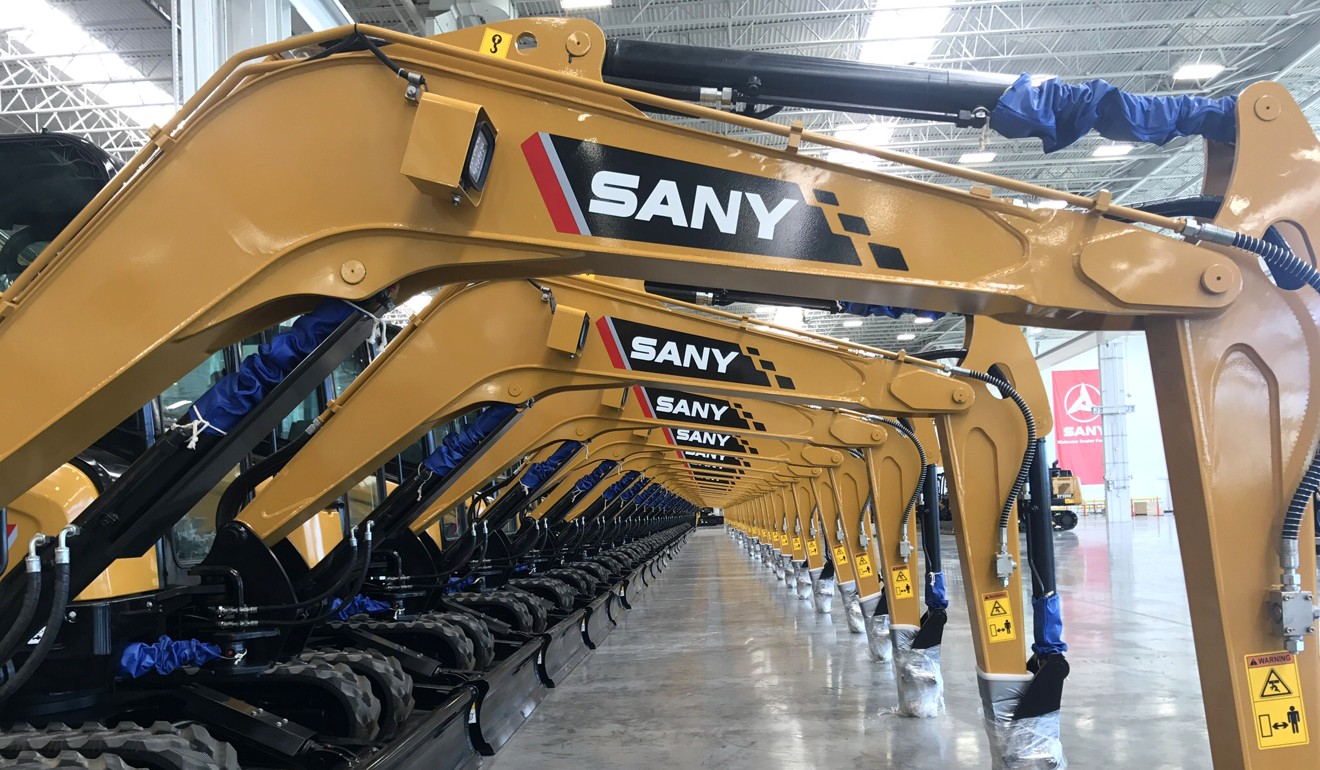 Friesen described the past eight years as "a learning curve" for Sany. It started off in the US by selling cranes, but ended up with a negative reputation for not providing enough after-service support or operators' manuals for the machines.
So the company quit the crane market and switched to excavators in 2012. "They learned from their mistakes and came back stronger. They came back with excavators, and are slowly catching ground and momentum," he said.
Whether Sany can replicate its success in China, and learn to provide top-notch service is crucial, said Chen Chen, researcher of Beijing-based consultancy China Machine Think Tank.
"Caterpillar has been around for almost 100 years and has gone through wars and crises, to accumulate the kind of knowledge and experience it has now," he said. "Sany has the potential to surpass the giants, but it will be very difficult."
Source: https://www.scmp.com/
Author: Yujing Liu